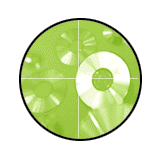 PUBLICATIONS

In-Depth Industry Reports:

Biotechnology: The State of the Art, Business and Science - A comprehensive guide to current biotechnology development and trends.

Cancer Immunotherapy: This study summarizes both new advances in the technology underlying the development and manufacture of these products and the market dynamics affecting certain market segments and products.

EpiCast Briefs: EpiCast Briefs are in-depth trends and forecasts of global epidemiology for numerous disease indications.

stratFOCUS® REPORTS:

A series of comprehensive reports, each focused on future opportunities in a single therapeutic area and reflecting the opinions of a distinguished group of industry experts serving as contributors and editors. Each report provides a penetrating look at current and future trends in research, clinical development, and commercialization of emerging technologies. Each report - divided for ease of use into sections on epidemiology and technology platforms - is designed to enhance your knowledge and guide business development and new product planning decisions.


---
strat i® DATABASES

StratFOCUS Databases - Relational and interactive electronic database versions of strat FOCUS reports. Becker Pharmaceuticals delivers via the Internet to your desktop the latest information - including quarterly updates - on emerging technologies for defined therapeutic areas (in development).

Pharma Market Database - A fully relational version of products marketed in the United States. Products are delineated by such fields as marketer, therapeutic area, indication, pharmacokinetics, and delivery mode.


---
strat i® CONFERENCES

Invitation-only strategic conferences designed for senior-level health care company executives. Speakers who are leading the industry will discuss strategic planning, R&D, marketing, and business development opportunities (in development).